News
(Updated on September 12, 2022)
Autoantibody Summit 2022 (The 14th Conference of the Autoantibody Network) Updates (updated on September 12, 2022)
Autoantibody Summit 2022 is fast approaching! Everything is almost ready for the exciting event! The chair of the local organizing committee Dr. Waliul Khan and his team are looking forward to welcoming the delegates to the conference in Hamilton! See you soon!
The 14th Conference of the Autoantibody Network will be held on September 22nd & 23rd, 2022 in Hamilton, Ontario, CANADA (Updated on Nov. 17, 2021)
The Autoantibody Network conference will resume in person for the 14th Conference. Now that the conference uses a new name called "Autoantibody Summit 2022". This reflects the new chapter of the Autoantibody Network. Autoantibody Summit 2022 will be held in Hamilton, Ontario on September 22nd & 23rd, 2022. The local organizing committee is led by Dr. Waliul Khan from McMaster University.
We're all looking forward to meeting each other again after such a long time due to the pandemic! There is so much to update!
The Group Picture of the 13th Conference of the Autoantibody Network
<![if !vml]>

<![endif]>
The Group Picture of the 12th Conference of the Autoantibody Network
<![if !vml]>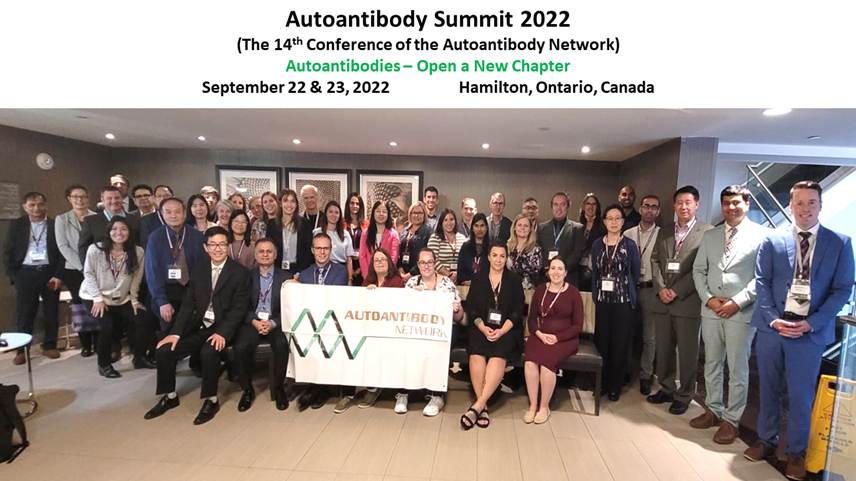 <![endif]>
The Group Picture of the 11th Conference of the Autoantibody Network
<![if !vml]>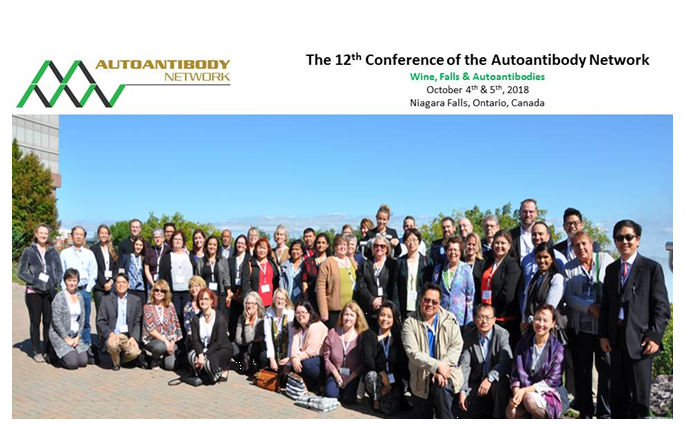 <![endif]>
The Group Picture of the 10th Conference of the Autoantibody Network
<![if !vml]>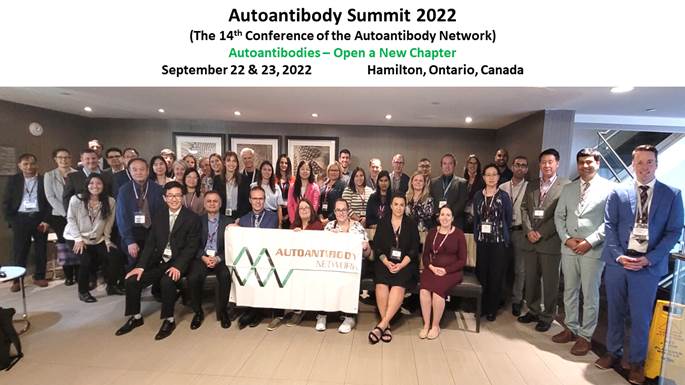 <![endif]>
The Group Pictures of the 9th Conference of the Autoantibody Network
<![if !vml]>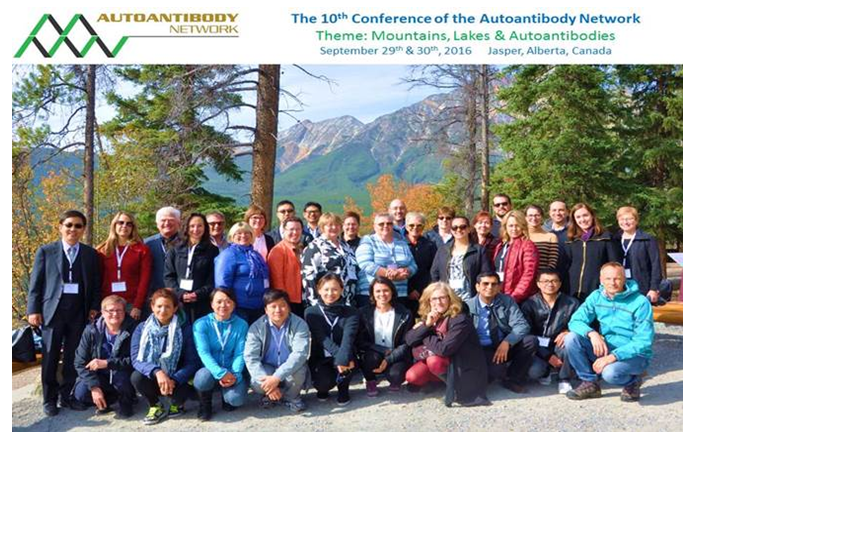 <![endif]>
<![if !vml]>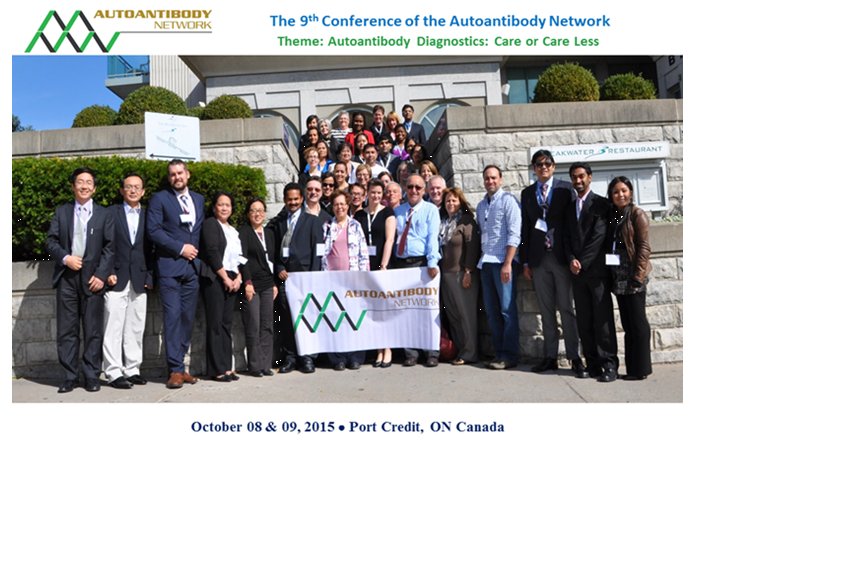 <![endif]>
The Group Picture of the 8th Conference of the Autoantibody Network
<![if !vml]>
<![endif]>
The Group Picture of the 7th Conference of the Autoantibody Network
<![if !vml]>

<![endif]>
The Group Picture of the 6th Conference of the Autoantibody Network
<![if !vml]>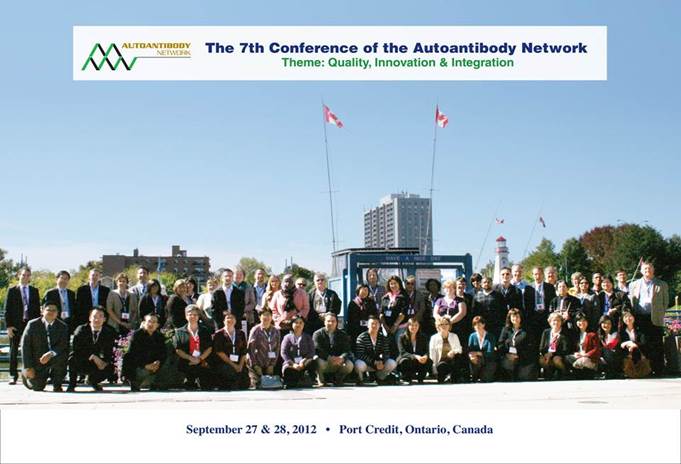 <![endif]>